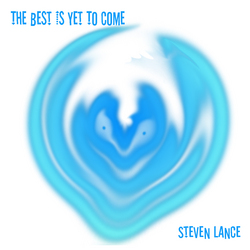 | | | |
| --- | --- | --- |
| | | HAARP |
| | | Falling Angels |
| | | Alleluiah_The Apocalypse Is Come |
The Best Is Yet To Come
Electronic, Rock (progressive)
by
Steven Lance
Since most of the music now available from Steven Lance is three to four years old, this CD contains brand new material. Most of the songs were created in the last year or two; some are as recent as a week ago. The range of mood and complexity of composition is stunning, going from straight forward rockers to orchestral beauties.
Released: December, 2014
More about: Steven Lance
How to buy The Best Is Yet To Come
Also available at: Search Steven Lance on any digital provider of music and you'll find songs.

More CDs by Steven Lance
Our Dark Age_Pray For Tomorrow

2021




Electronic, Instrumental


A Steven Lance SciFi soundtrack number featuring Sarah Perrotta, vocalist extraordinaire.
Listen
Once Upon Tomorrow

2020




Electronic, Rock (progressive), and Instrumental


Newest release offers deep listening sonic episodes as well as some very danceable songs.
Listen
Ménage à Neuf

2019




Electronic, Instrumental, and Rock (progressive)


This is ProgTronic music taken to the next level. Be prepared to enter a universe of sound that shapes a reality unlike any other.
Listen
Sp-Azz

2017




Electronic, Jazz, and Rock (progressive)


Latest effort that moves into SPace jAZZ.
Listen
The Reckoning

2016




Rock (progressive), Electronic, and Instrumental


This is a single from just released CD, "Spiritually Elevated Animating Motive" by Animus Numinous featuring Soft-Synth Wizard Steven Lance and Woodstocker Tom De Sisto on guitar.
Listen
New World

2016




Electronic, Rock (progressive), and New Age


This is a deep exploration of ProgTronic spaces. Thumpin' rhythms with soaring synths. If you love mesmerizing music, this is for you.
Listen
Home Planet

2014




Electronic, Rock (progressive), and New Age


A musical expression of Earth's evolution from the primordial soup to present day human hegemony.
Listen
Apprehending Life Without Living

2013




Electronic, Rock (progressive)


This newest release is another step forward in the progression of a truly unique musician. The songs take on a life of their own as they wend through amazing spaces. A must listen.
Listen
East Setting Sun

2012




Electronic, Rock (progressive)


Some fine Eastern influence finds its way into this latest project. Not to be missed is "A Palestinian State Of Mind." Steven Lance is getting better with each CD. Great in car listen...
Listen
Fringe Runner

2012




Electronic, Rock (progressive), and New Age


Continuing an upward and onward trajectory, Fringe Runner is charged with dark energy. Hear the progression of Steven Lance's "ProgTronic" music.
Listen
Spacetime

2011




Electronic, Rock (progressive), and New Age


The composition is stunning, orchestral, with hypnotic beats that make your body move in universal time.
Listen
Wavicle

2010




Electronic, New Age, and Rock (progressive)


A musical exploration of the dual nature of light: waveform and particulate. Layed sequencer parts backed by ambient wave structures fuse to form radiant music.
Listen
Boil The Sky

2010




Electronic, Rock (progressive), and Dance


Newest release from Steven Lance. A spatial blend of ProgRock/Fusion/NewAge that will have your mind soaring even as your feet move to the beat.
Listen
Green Hole

2009




Rock (progressive), New Age, and Dance


Follow up CD to critically acclaimed "4 Never and Ever" with even more vibrant rhythms over churning wave structures
Listen
4 Never and Ever

2009




Rock (progressive), New Age, and Dance


NewAge meets ProgRock/Fusion
Listen
Viewed 31,999 times